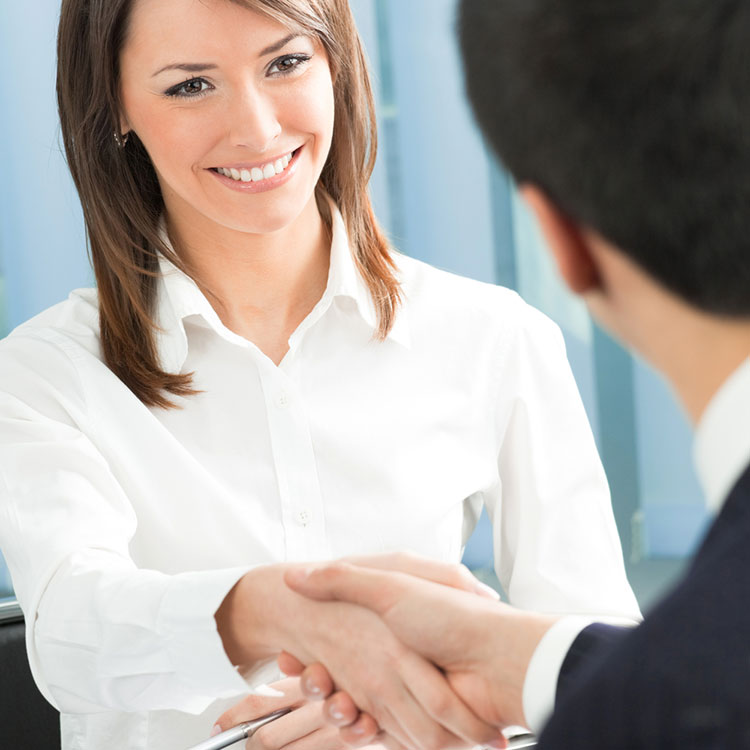 FIND OUT HOW WE CAN HELP YOU
NewMark:
Your Source for Real Estate Agent E&O Insurance
The real estate sector is an exciting and rewarding industry where agents and brokers work tirelessly to help buyers and sellers with their property needs. Whether it's finding a first home for the young couple starting out or selling a perfect cul-de-sac property to a family who's adding to their brood, or getting the right commercial tenants to occupy an industrial space in an up-and-coming urban neighborhood, you work on behalf of your clients to make it happen. Yet just as fulfilling as it is seeing the ink dry on a closing contract is the devastating feeling when something allegedly goes wrong and you find yourself at the table across from lawyers.
Mistakes are bound to happen – even by top talent with years of expertise and experience and firms that have robust best practices in place. When they do, you want to make sure you're covered with NewMark.
At NewMark, we specialize in protecting real estate agents and brokers in the event of alleged claims arising from the performance of your professional services with Errors & Omissions insurance, also known as Professional Liability coverage. Real Estate Agent E&O insurance is designed to cover your legal defense costs and indemnification in the event you are sued and found liable for negligence, mistakes, or oversights in providing your professional services. Even if a claim is unfounded, legal costs can easily run into tens of thousands of dollars or more as a result of attorney fees, administrative expenses, court fees, expert witnesses, etc. – which is why E&O insurance for real estate agents is must-have coverage.
What Are Typical Real Estate Professional Liability Claims?
Claims against real estate agents usually are related to:
Failure to disclose material facts
Failure to inspect property
Failure to recommend a reasonable price
Failure to provide documentation or reports
Delays in closing transaction
Discrimination
Libel or slander
For example, in one case a couple sued a real estate agent for failing to disclose that there was termite damage prior to purchasing the home. Another couple sued a real estate broker for misrepresentation after they were told the wrong school district where their new residence was located. They sued once they discovered that their children were to attend a different/inferior school district.
The Need for An E&O Expert: Not All Policies Are Created Equal
Keep in mind that policies do vary from one insurance company to the next, which is why you need the expertise and experience of NewMark. We will review the scope and breadth of coverages available with you and what's needed to specifically address your exposures. We work with many top insurance companies that specialize in E&O insurance so we're able to secure the policy right for you.
We're ready to work to protect you, your assets and your reputation.
Give us a call at (877) 630.1107 or email us to discuss how we can customize a professional liability program for you.